This is a joint program with the Faculty of Biology
Career Options and Job Opportunities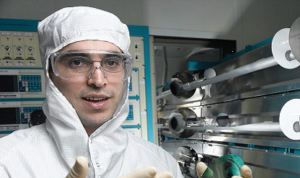 An increasing number of products that are based on Biotechnological know-how. Biochemical Engineers play a central role in the growing biotechnological industry. The integration of Chemical Engineers into the biochemical industry requires education in the fields of Biochemistry, molecular and cell-Biology during the BSc program.
Study Program
The purpose of this program is to educate graduates that will lead the biochemical industry as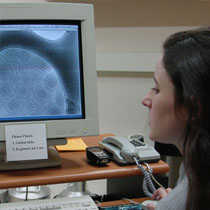 well as enable them to go on to graduate study programs both in life sciences and in Chemical Engineering. However, it is important to note that Biochemical Engineers that emerge from this program are Process Engineers as well, so they can also find employment anywhere that Chemical Engineers can.  The prerequisite courses in this program include core Technion courses and two core course programs in Chemical Engineering and in Biology. The elective courses allow specialization in specific areas in Biology and Chemical Engineering.

Professor Bianco-Peled Havazelet | 04-8293588 | bianco@technion.ac.il
Hayat Or | 04-8292820 | or.hayat@technion.ac.il

You can also visit the website of both faculties:
Website of Chemical Engineering faculty: chemeng.technion.ac.il 
Website of Biology faculty: biology.technion.ac.il