Career Options and Job Opportunities
The demand for chemical engineers is very diverse. Every industry that is based on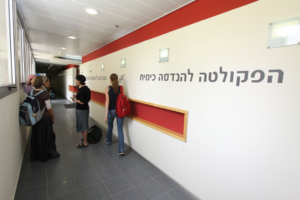 the production and handling of materials, requires chemical engineers as process designers, process and control engineers and managers. In recent years a large number of our graduates are heading to the microelectronic industry, as well as to the biotechnology, food, pharmaceutical, petrochemical, mining and defense-related industries.
The spectrum of responsibilities of chemical engineers is extremely wide, as shown by a few examples below:
Management of chemical plants or concerns.
Design of chemical or biochemical processes.
Management and supervision of operating teams.
Process simulation.
Due to their broad education, chemical engineers are qualified to work in non-conventional fields such as the solution to water and air-pollution problems, the development of new energy sources, water desalination, and the development of bio-technological and microelectronic processes.
Study Program and Specialization Areas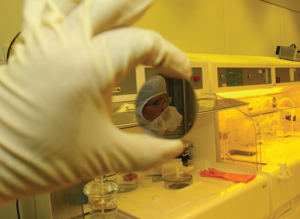 The required core courses (prerequisite courses) are identical for all the students. These courses facilitate a thorough and solid background in Chemical Engineering. Students can select any one of the seven specialization routes below, with the purpose of the different routes being to simplify the students' selection of elective courses. Thus, the selection of any particular route does not limit the job-prospects of our graduates, with the fulfillment of the requirements of a particular specialization route noted by a separate letter upon graduation.
Specialization Areas
The study program in Chemical Engineering enables specialization in several sub-programs:
General Chemical Engineering

Materials in Chemical Engineering

Environmental Technologies
Biological Processes Engineering
The curriculum in the faculty is a four-year program leading to "a Bachelor's of Science in Chemical Engineering" (BSc).
Joint Programs
The study program in Chemical Engineering includes a joint BSc program with the Biology Faculty in Biochemical Engineering.

Professor Bianco-Peled Havazelet |  04-8293588 | bianco@technion.ac.il
Hayat Or | 04-8292820 | or.hayat@technion.ac.il
chemeng.technion.ac.il