Psagot Program for Outstanding Atudaim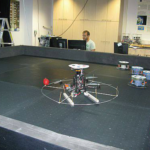 The Technion offers a special curriculum for outstanding students interested in combining studies of electronics and communication with an extensive scientific education. The combined studies are offered by the Electrical & Computer Engineering and Physics Faculties. The program requires successfully completing studies of 177 academic points.
The program is also open to outstanding Atudaim within a military program called Psagot. This special curriculum provides an answer for the growing demand of the Hi-Tech industry for graduates who have advanced knowledge in engineering and deep scientific understanding.

Assoc. Prof. Epstein Ariel | 04-8293285 | epsteina@ee.technion.ac.il | 
https://ece.technion.ac.il/degree-studies-programs/undergraduate-studies/