The Faculty in The Technion
The Industrial Engineering And Management Faculty is one of the Technion's largest 
academic units, with over 1000 undergraduate students and over 600 graduate students.
The Industrial Engineering and Management Faculty offers three undergraduate programs:
Industrial Engineering and Management
Industrial Engineering And Management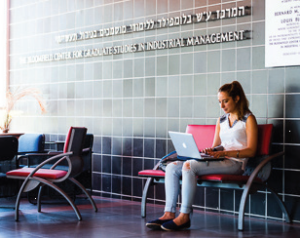 Ensuring efficient business processes is a complex and challenging engineering task. The profession of industrial engineering and management is one that involves planning, implementation, and improvement of business processes and integrated systems that contain various diverse resources: work teams, technology, information, materials, equipment, facilities, marketing mechanisms, and more. In an age of dizzying technological and business innovation, this is an interdisciplinary profession that requires knowledge in such diverse fields, such as mathematical and computational optimization, statistics, information systems, business and organizational processes, economics, and behavioral sciences. In addition to core courses in these subjects, the Technion's industrial engineering and management program also offers advanced courses in fields, such as: e-commerce, artificial intelligence, and robotics. This scope provides a rich and integrative toolbox that allows program graduates to create and streamline complex business processes that combine technology, people, and the environment in which they operate. The common denominator of all such tasks is that they involve the improvement and increased efficiency of processes at a systemic level, with an emphasis on innovative information technologies.
Specialization Tracks
Entrepreneurship and innovation specialization track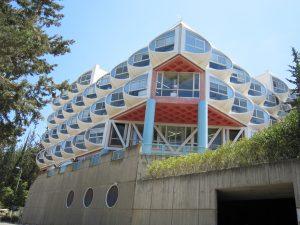 The aim of the specialization track in entrepreneurship and innovation is to develop students' creative thinking and to give them tools for both managing innovation processes within organizations and launching start-ups. The track comprises four courses that are offered as elective courses at the Technion.
Economics specialization track
The specialization track in economics provides knowledge and skills in a range of subjects that combine both economic theory and practice. The program places an emphasis on economic thinking and on developing an intuition for making economic decisions. The track comprises six courses that are offered as elective courses at the Technion. Graduates of this track will have an advantage as prospective candidates for advanced degree programs in economics.
Game theory specialization track
Game theory is a formal-mathematical research methodology used to analyze interactions among multiple decision-makers in situations in which the actions of each of them affect the outcomes for both themselves and the other decision-makers. Game theory has applications in a number of disciplines, including economics, computer science, biology, political science, and more. This program is for outstanding students in undergraduate programs at the Technion.
Graduate Studies
Undergraduate students with high achievements may continue their studies at the graduate level for their master or doctoral degrees, in different research areas, such as:
Industrial Engineering
Operations Research and Optimization
Economics
Behavioral Science and Management
Statistics and Probability
information systems Engineering
Data Science and Engineering
MBA

ugsec@technion.ac.il| Contacts | Facebook | Home Page