This program is administered jointly by the Industrial Engineering and Management and Computer Science faculties. It is an admissions track requiring application at the time of registration to the Technion.
Career Options and Job Opportunities
The Information Systems Engineering track trains engineers specializing in organizational information system requirements.
These engineers analyze, characterize, design, construct and maintain information systems for a wide range of industrial and service organizations.
Graduates of this program are proficient in the technological aspects of computerized information systems, including hardware and software, as well as in organizational and human aspects, necessary for their successful operation. Mastery in using quantitative models and knowledge of statistics assist in identifying optimal solutions, and in testing the success of existing ones.
Study Program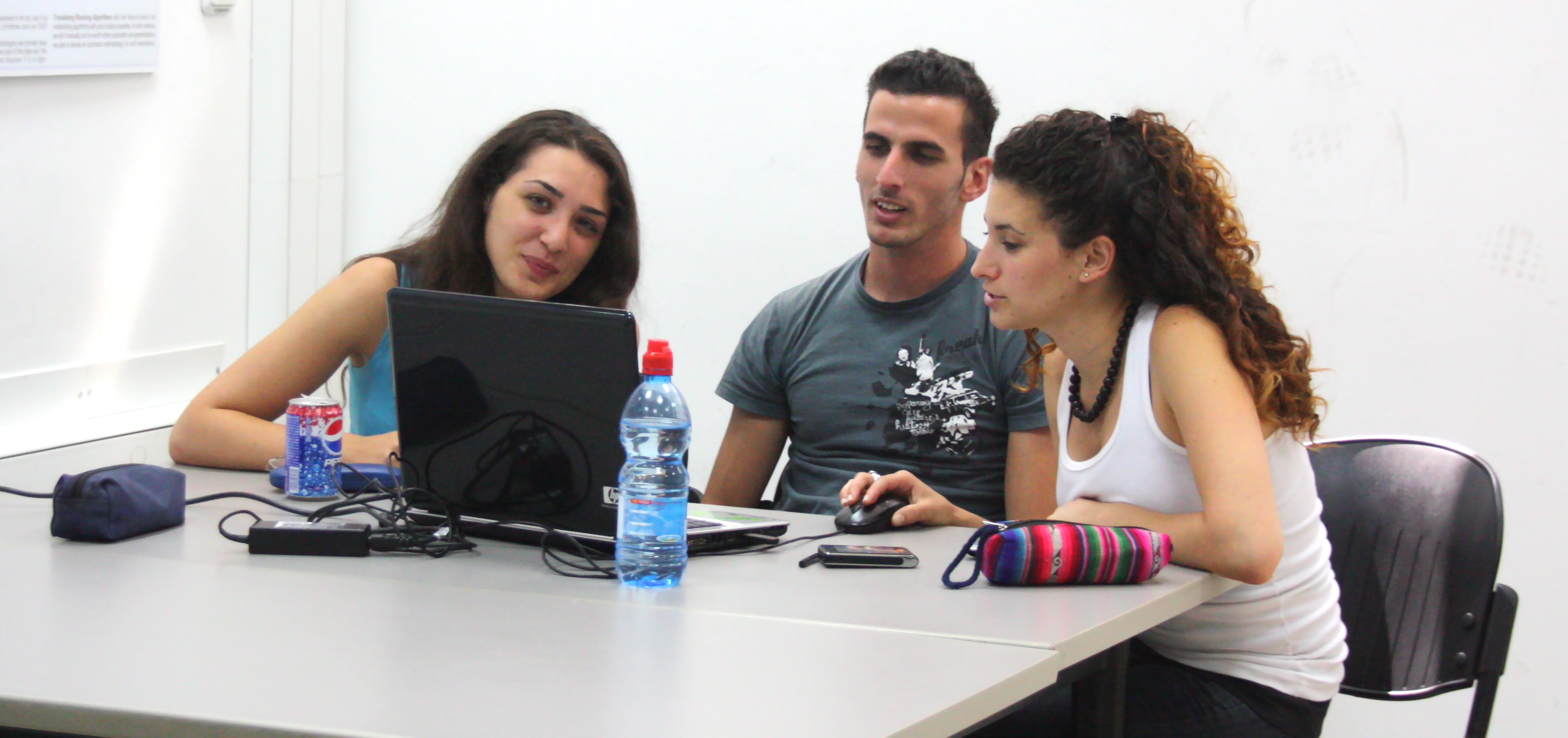 This is a four-year study program which awards a "Bachelor of Science in Information Systems Engineering" (BSc), and an additional diploma signed by the deans of both faculties.
The curriculum consists of required courses, track electives and Technion-wide electives. The required courses include: core subjects (Mathematics | exact sciences | English), basic courses of the Computer Science faculty (Hardware | Data Structures | Algorithms | Logic | Operating Systems | Data-Bases, etc.), and basic courses of the Industrial Engineering and Management faculty (Economics | Information Systems | Management | Behavioral Sciences | Statistics and Operations Research, etc.). Track electives are advanced courses from both faculties enabling the students to specialize in areas that interest them. The students are required to take several courses from specialization groups including lists of courses provided by each faculty, and choose the rest freely from courses offered by both faculties.
In their final year of study, the students take some practical courses. These courses can be field or research projects under the supervision of faculty members or senior professionals who deal with the subject in practice, or courses which involve implementation aspects of information systems. These courses and other practical work done in the framework of their studies contribute to the students training for professional independent work.
Libraries and Laboratories
Students have access to the libraries, laboratories and computer facilities of both the Computer Science and Industrial Engineering and Management faculties.
Host Faculty
Applicants who are admitted to the Information Systems Engineering track choose one of the two faculties: Computer Science or Industrial Engineering and Management.

Industrial Engineering and Management:
Professor Lavi Aharon  | 04-8294410 | ronlavi@ie.technion.ac.il
 | 04-8294405 |  | web.iem.technion.ac.il 
Computer Science:
Assa Dorit and Ortal Amsalem | 04-8294344/4316 | ug@cs.technion.ac.il
cs.technion.ac.il


Curriculum
for undergraduate study catalog click here.